Artistic Photographic Landscapes of

Lake Superior and Michigan's Upper Peninsula

906-439-1551

Are your colors manipulated?

I get that question all the time and it's a worthwhile one to consider. I don't think there is anything wrong with taking "artistic freedom" and tweaking the print qualities like contrast and color.  In printing, I strive to make all of my images have similar contrast, color and overall brightness. Whether it's a gloomy, overcast day or full sun, my prints all have the same vivid color and contrast for exceptional print quality and viewing pleasure. The craft of making a fine print is essential to making the final image come to life. To me, print quality is paramount to conveying a scene with emotional impact.

The photographs on this site reflect my vision of Michigan's Upper Peninsula and Lake Superior.  I want you to see a part of Michigan that is quickly changing. While it may appear that these scenes are untouched, all have seen human impact.

The most rewarding part of photographing the landscape is that of exploration and discovery. Making images to share that experience completes the process and compels me to go back for more. Being surrounded by the beauty of the Upper Peninsula with the Hiawatha National Forest and Pictured Rocks National Lakeshore in my backyard, inspiration and opportunity abound. I would like to take you for a hike to see what I photograph, you would be amazed too.

If you are interested in purchasing one of my landscapes, send me an email inquiry directly from this web site or call the number provided.


-Fine art photographic prints for sale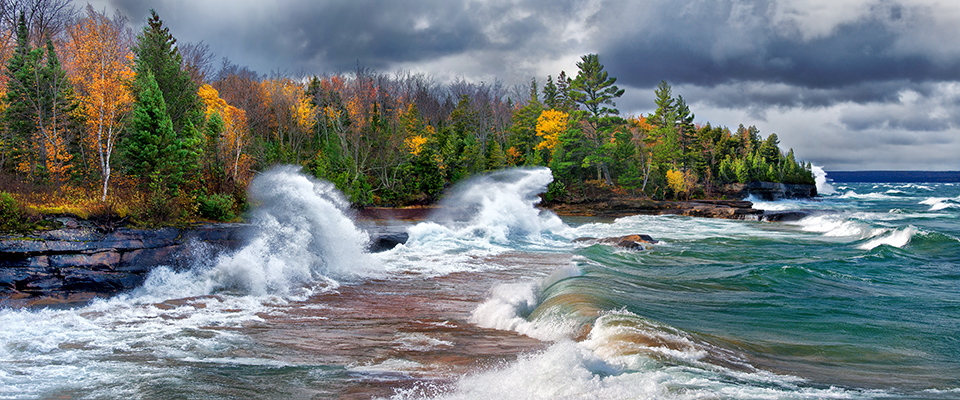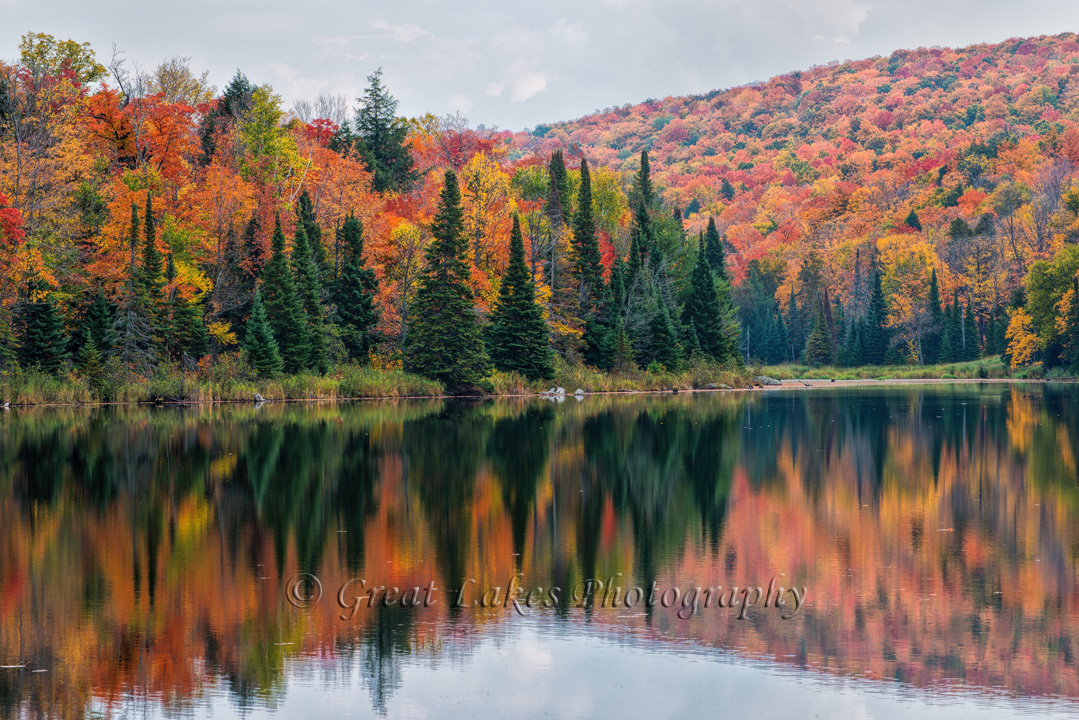 Plumbago Lake or Ford Lake is at the village of Alberta near L'anse Michigan in Baraga County. This scene unfolded while stopping for lunch. The glassy reflection only lasted a short time and then a breeze changed it.

One of my favorite scenes from fall.